1. Recently completed (except for installing the elastic in the covered waistband) longies for a dear friend's ds, Wyatt. Dad's a huge Jeff Gordan fan and wanted a pair that would mimic his colors/theme: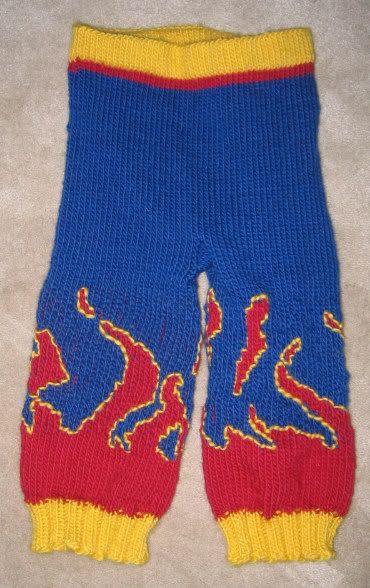 2. Showing off the start of my Noro sock yarn sock. Simple stockinette with a tiny cable running up the front of the foot. I might add one later that runs up the back of the calf, but I haven't decided yet! (The cable shows now on the 'side,' since this sock-fetus is currently laying sideways. Not that the picture shows it well anyway! LOL!) I'm really loving this yarn, even with it's unusual pseudo-single ply and a touch of thick-and-thinness. It's softer than I expected, and coming together nicely on 2.5 mm needles. (US size 1.5)
3.
WhatIfKnits
is hosting a rafffle with some AWESOME prizes in exchange for making donations to chosen animal welfare or protection groups, or your local equivalents. I donated to
Harbor Humane Society's
"Hope Fund," and hope you will consider entering this raffle and supporting a good cause.